Tips to Load a Storage Unit for Speed, Convenience, and Safety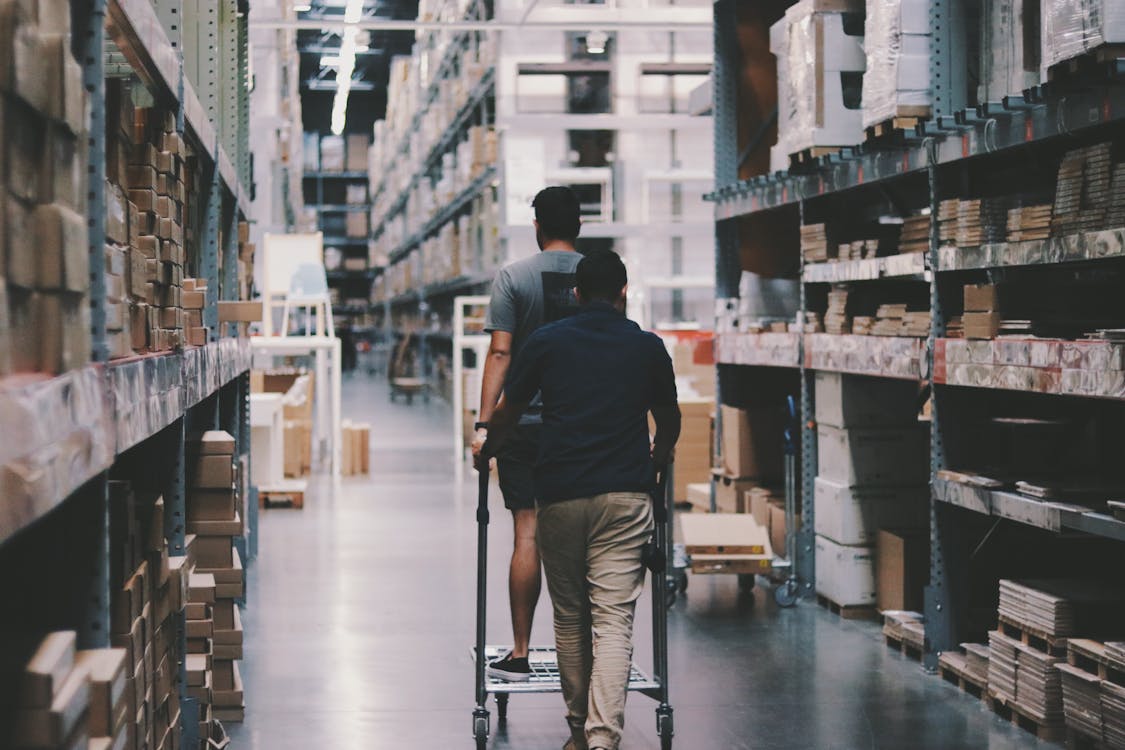 People use self-storage units for a variety of reasons. Sometimes it is to store seasonal items. Other uses include putting school stuff back between semesters, cleaning out a garage, and storing items between moves. Whatever the reason, we all face the same perplexing question. What is the best way to load all my stuff so I can get to it when I need it? Finding the answer to this one question can save you time, energy, and maybe keep you a little safer when entering your unit.
Pack your self-storage unit expertly, and you will not dread pulling things out later when you need them. Start with the right size storage unit. At 5A Rent-A-Space, we have a wide range of sizes to fit your needs. We also sell packing supplies and
drive-up storage
spaces to make unloading a breeze. There is no need to dread "going to the storage unit" for items when you rent from us.
6 Tips to Effectively Load Your Storage Unit
Utilize these tips to ensure you can find your stuff quickly, easily, and without the worry of tumbling boxes when you open the door:
Label Each Box with its Contents: It is best if you use a heavy black marker to identify what is in each container. You may want to label each side so that no matter how it is stacked, you can easily tell what it contains. For your breakables, add "Fragile" or "Glassware," as well as which end is up. These steps can save you hours of searching when you want your summer clothes or Christmas decorations.
Wrap Fragile Items Including Mirrors and artwork in Padding: You never know when things might shift. By enclosing fragile items in padding or bubble wrap, you reduce the odds of finding broken glass. If you need packing supplies, visit our 5A Rent-A-Space location near Maui, where we have a wide variety of boxes, bubble wrap, and packing tape, and monthly specials from time to time.
Disassemble What You Can: Some pieces of furniture do not need to be kept fully assembled. To save space, breakdown bedframes, tables, and chairs if you can.
Load Your Unit Around the Edges and Leave a Path in the Middle: Nothing is more frustrating than climbing over "Mt. Boxmore" to grab something from the back! A simple fix is to stack items around the sides and leave the center clear.
Use Heavy Boxes as Your Base: A container full of books can crush a cardboard box full of expensive china. As you stack boxes, consider the weight of each one and place the heavy ones on the bottom.
Be Creative on Using Up Space: Use drawers and refrigerators to store items like books and videos. If using a refrigerator, be sure to leave the door wedged open to allow airflow, so you do not get mold growing inside.
Pack Your 5A Storage Unit Right
You can feel secure that your things are safe, when you properly load your 5A self-storage unit. We can assist you in finding the right size to meet your requirements and your budget, and we have a large assortment of packing supplies available. Call us today and free up space while decluttering, transitioning, or any other reason you need more room in your home or office. Check our
promotions
page from time to time for specials!
Reserve your self-storage unit online now. Call 5A Rent-A-Space at 808-745-1616 or toll-free at 1-800-5ASPACE (1-800-527-7223) to learn more. Not sure how much space you will need? Use our online Space Calculator to estimate the best unit size for you.